20 Nov

Best tips to master the OM System M.Zuiko 90mm IS PRO Macro

The powerful M.Zuiko Digital ED 90mm IS PRO, which OM SYSTEM released in Q1 2023, was long awaited by MFT photographers, especially for macro photography.
It is an incredible and very flexible lens, offering a magnification up to 2:1.
Here are the best tips to master the lens and to learn how to handle it effectively fast.
The struggle with the MF clutch
Many people trying the M.Zuiko Digital ED 90mm IS PRO for the first time are a bit confused by the MF clutch, which can indeed get a bit tricky when using the focus bracketing und stacking function in particular.
If you prefer to focus manually, but still want to use one of the automatic beforementioned functions, you have to move the clutch back to the AF position for the functions to work.
This may sometimes not feel too intuitional.
By default the clutch is used to switch between manual and autofocus.
However, there is an option in the camera menu to disable to AF/MF setting on the clutch and switch this to another button.
Additionally, this way you can also set the camera up to auto-focus as needed, and then just enable the MF by turning the focusing ring.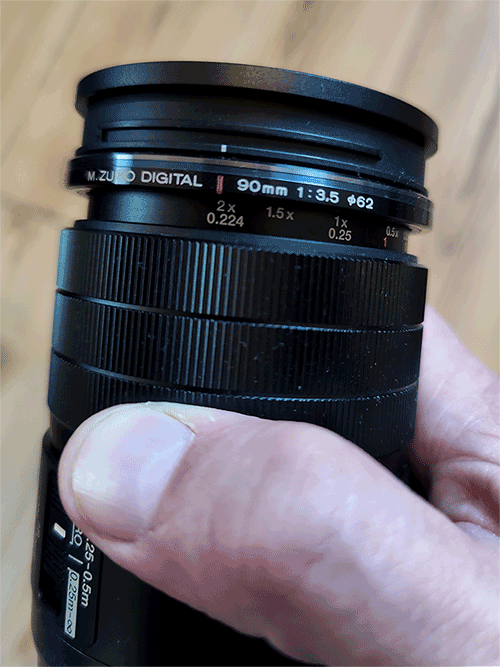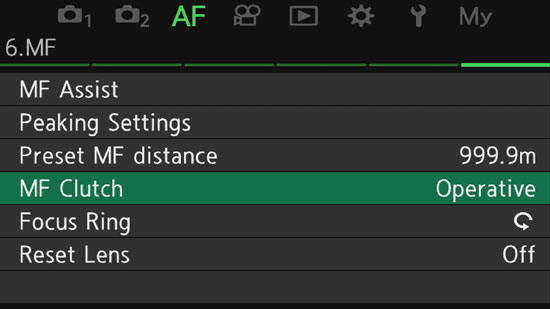 M. Zuiko Digital ED 90mm IS PRO L-Fn Button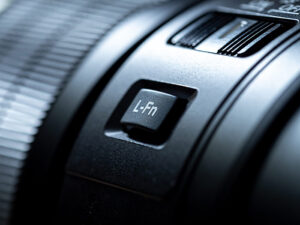 Just like other M.Zuiko PRO lenses, the 90mm also has a so called L-Fn button, which you can assign a function to, in the camera menu.
This integrates perfectly into the creation of custom profiles and individual programming of your camera to speed up your working process.
You could use the L-Fn button to activate focus bracketing or stacking for example.
Not assigning a function to it, would definitely be a waste of options.
M. Zuiko Digital ED 90mm IS PRO extreme macro 2:1 magnification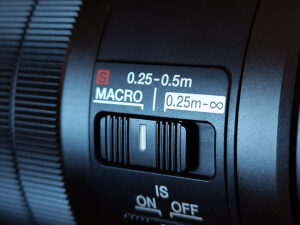 In the 2x super macro mode the maximum aperture will increase from F3.5 to F5.
This is less of a problem than it might sound, as we are dealing with a super shallow deph-of-field at 2:1 magnification and would need to stop the lens down from F3.5 anyways to get usable results.
To really make use of the 2:1 magnification capabilities of the M.Zuiko 90mm IS PRO you have to slide the switch to the super macro mode position.
Only here it will be possible to set the lens to the maximum magnification.
Compatibility with OM SYSTEM / Olympus Teleconverters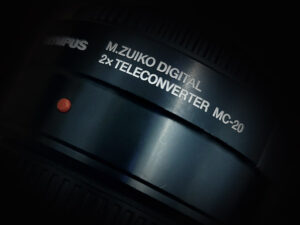 The M.Zuiko 90mm IS PRO is fully compatible with both the Olympus 2x Teleconverter and the 1.4x Teleconverter.
Combining the lens with the 2x teleconverter will result in a 4:1 magnification.
This is really extreme and hard to beat, considering we are on a micro four thirds sensor.
No need to mention, that handling this is a true challenge and the DOF is close to non-existent.
When using a Teleconverter, in super macro mode the maximum aperture changes from F5 to F7.1 on the 1.4x and to F10 on the 2x converter.
In "normal" mode it is from F3.5 to F5 and F7.1 respectively.
Image stabilization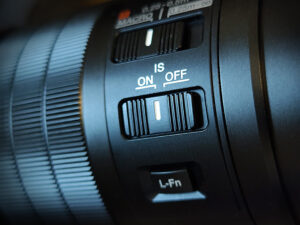 Make sure you have the IS enabled on your M.Zuiko 90mm IS PRO as the lens´ Sync IS will give you up to 7 stops of image stabilization.
Superior Image Stabilization is one of the key features of the OM SYSTEM and the lens perfectly integrates into the camera IS features.
I do not see any benefit in deacitivating the lens IS, when shooting handheld.
Set custom focusing distances
It might help to set custom focusing distances or ranges in your OM SYSTEM camera.
This way you can adapt the ranges to your personal style of macro photography and improve the lens´ focusing abilities.
Personally I do not use this, as i can focus quickly with manual focus only.
However, sometimes I use the AF for an initial focusing and then finetune manually.
Here i do actually restrict the focusing range with the slider-button on the lens, depending on the distance tio my subject.
General tips for improving your macro photography with the 90mm IS PRO
Create custom profiles for focus bracketing and stacking functions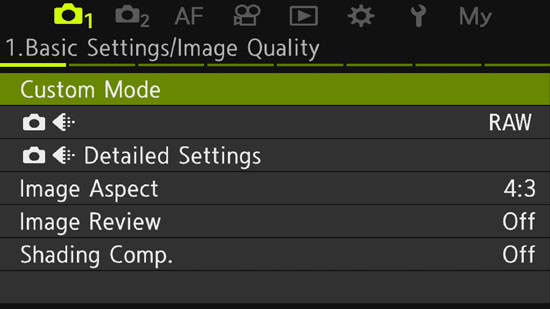 Being more of a general tip, using custom profiles can speed up your photographing workflow.
This way you will have your camera ready in less time and not miss any scenes and shots.
It also adds a lot of flexibility to react to specific situations or change your perspective on a subject in a matter of seconds.
You could switch from single shot to a predefined, elaborate focus stacking profile, or just activate it with the pressing of a button.
Get on your subjects´ eye level
Breaking our tradiotional viewing patterns opens up so many new perspectives and also helps putting the focus on our tiny subjects.
As we are used to see most of the 'tiny world' from above – getting low means showing us its inhabitants from 'their' point-of-view, fully immersing into their world.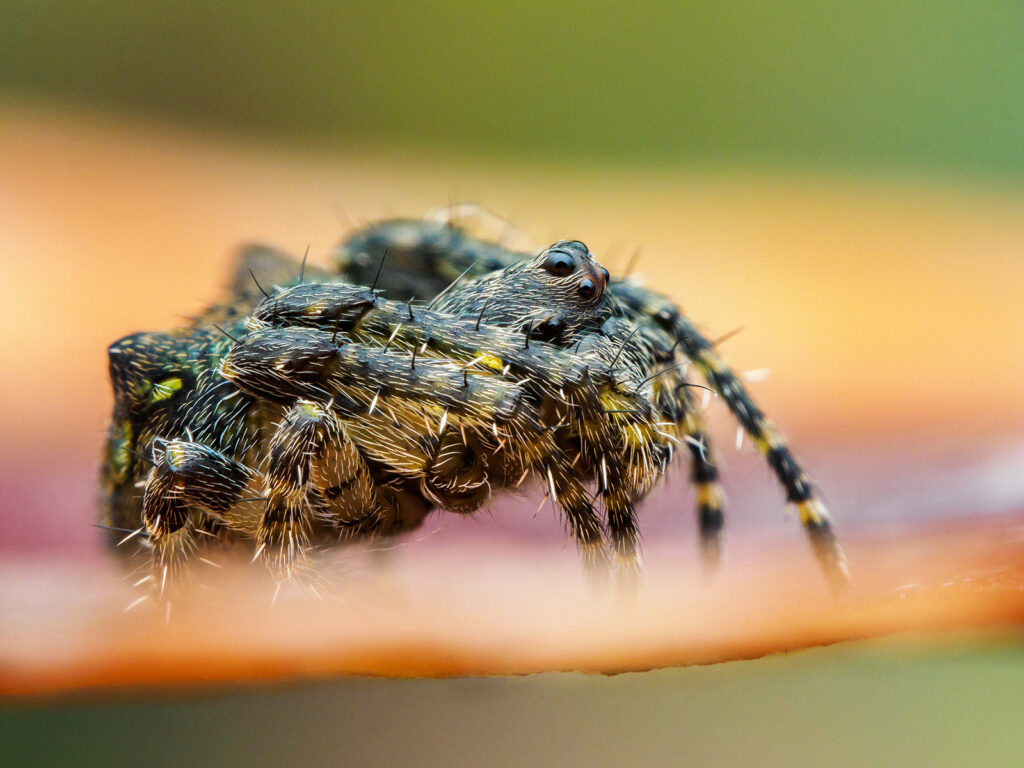 Compose your macro shots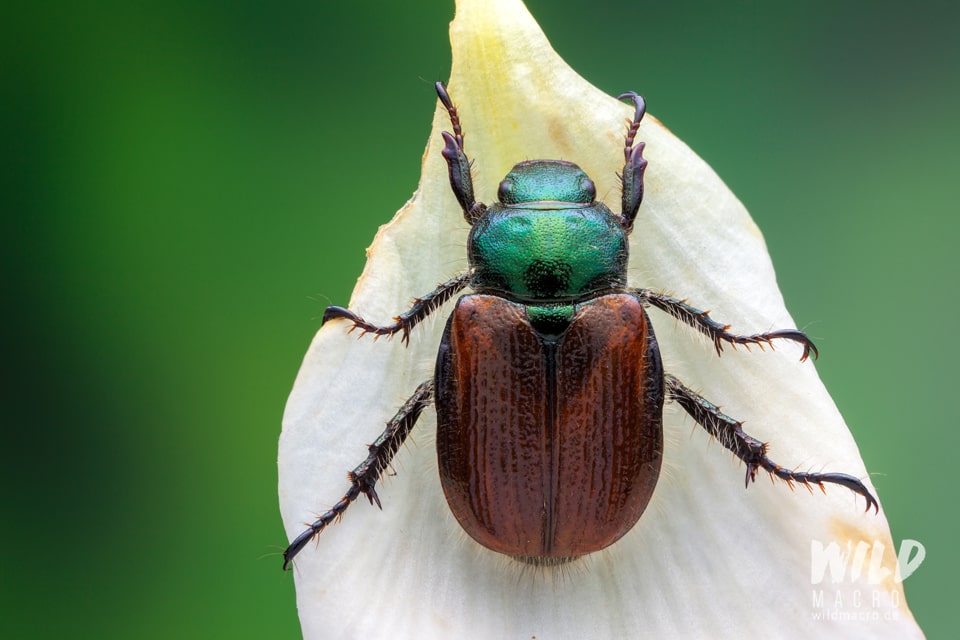 While a centralized macro close-up usually works in macro photography, especially when we are very close to show a maximum of details and texture, playing with composition can add a lot of context and make our macro photos stand out from the masses of simple portraits.
It also gives the subject more space to 'breathe'.
From the classic rule-of-thirds composition, to diagonal lines to elaborate designs, there are a lot of interesting variantions.
Getting your M.Zuiko Digital ED 90mm IS PRO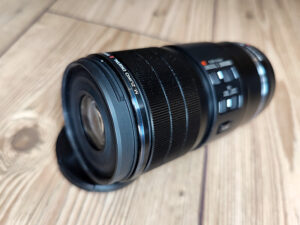 The 90mm is an exceptional lens and gets you extremely close on a Micro-four-thirds sensor.
With a max. magnification of 2:1, this lens is super versatile, while offering superior optical quality at the same time.
If you purchase your lens via my direct link to the OM SYSTEM shop, you can support my work a bit:
Sign up for the newsletter mailing list & free ebook

Did you enjoy these tips and want to learn more or improve your macro photography skills?
Stay up to date with new blog posts, reviews and tutorial- and ebook-releases.
Sign up below to get notified when the free edition of my ebook
'How to master spider & insect macro photography' is ready for download.