05 Sep

The Best Flash Diffusers for Macro Photography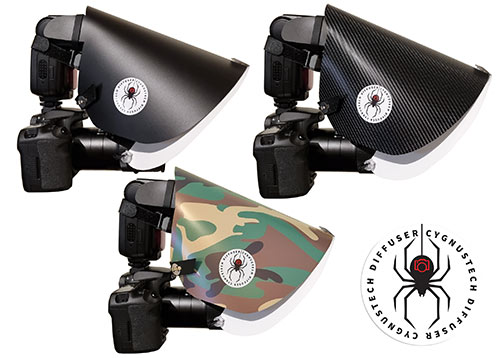 Light is the most important ingredient for sharp & high quality macro photographs.
There are both professional and DIY diffusers available, but only few traditional light modifiers that really work for macro photography.
Since the requirements are very specific here, I would like to spare you a lot of trial & error and share this complete guide to different flash diffusers and their pros and cons.
I will also explain what works best and why – photos for reference included, of course.
Quick navigation
Why do we need a diffuser for Macro photography?
Using a diffuser for macro photography brings many benefits.
It will soften the light, prevent harsh highlights and hotspots on reflective surfaces (which we find on beetles very often) and helps channeling the light towards our macro lens and subject.
Since using a flash is often essential when it comes to photographing moving subjects, a diffuser is needed to produce an evenly lit photo and make sure we can capture the maximum of details & textures of the subject.
Subjects that are highly reflective and shiny, as well as white ones, are a classic challenge to photograph with (an undiffused) flash.
What features does a great macro diffuser need?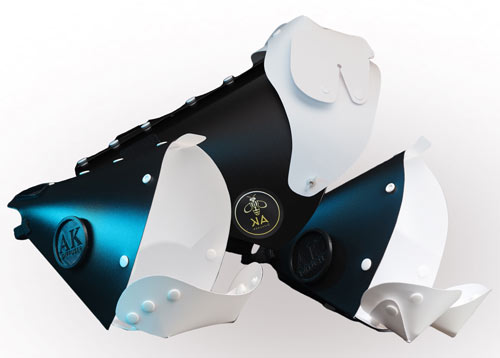 Quality of light. The amount and efficiency of diffusion is determined by the surface area of the diffuser panel and the material it is made from.
Yield. How much light hits our subject and how much gets lost? We want as much light as possible, while having the best diffusion at the same time.
Flexibility. Does the diffuser work with lenses of different sizes? Does it work off-camera, too, and is it adjustable?
Size. Can we work with the diffuser in foliage? Will it touch branches and twigs, if we get close to the subjects and hence potentially scare them away? Is it easy to pack and to setup?
Extras. There are a lot of handy add-ons that can literally make your diffuser a swiss-army-knife. Some have holders for your Raynox clip-on lens, some have LED-focusing-lights, that can be powered by a power bank, some even have velcro patches to attach these to, and so many more.
Professional product or DIY?
Back when i was doing portrait photography and started experimenting with flashes and strobist-setups i realized one thing:
If you buy cheap, you buy twice (at least).
While there is good equipment available for reasonable prices, cheap solutions often lack quality and durability.
If you want to save money you can even build a diffuser yourself – but this is only cheaper at first glance: the time invested, the cost of the materials, the numerous trial & error sessions to finalize a working design will be much more expensive in the end than you expected at first.
Starting with a DIY diffuser is great though to understand the designs, and, depending on what image and lighting quality you are going for, may be more than enough..
DIY diffusers range from the simple use of paper towels / kitchen roll, to self-made little softboxes or pringles cans, used as a light tube.
A quick google search will bring up lots of examples of how these might look.
The advantages of a professional diffuser are:
they are tested and fine tuned with dozens or hundreds of hours invested
they offer features like adapters, reflectors, Raynox-holders, magnetic attachment-systems or even focusing lights with powerbanks.
Before you build something like this yourself, it is definitely cheaper and faster to buy a ready-made diffuser.
Except you are doing it for the fun or have enough free time and motivation.
Below you find the diffusers that I currently use and can recommend to have a look at (in alphabetical order).
I might update this post when one of these have new versions released.
---
AK Diffuser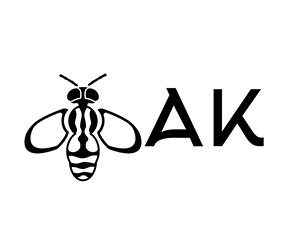 The AK Diffuser is designed by Zamir Pena (Florida, USA).
He customizes the diffuser to match the exact setup you are using. This includes measuring the height of the flash, the length of the lens and more.
The diffuser can also be used with other lenses and flashes of course, it is just that it is optimized for the measurements you initially send.
It comes in 3 versions: a big one for your custom DSLR setups, one for the popular Canon MP-E 65mm in particular and the so called 'mini' for Micro-four-thirds (specifically OM System / Olympus) & mirrorless setups.
The AK is a sturdy diffuser to assemble via snaps. it features a well designed reflector and kicker as well, to give you all the tools you need to create a perfect lighting scenario.
Whenever you do not use the reflector/kicker you can simply attach them to the diffuser with the snaps and have them ready at any time.
The website features instructions and assembly videos as well.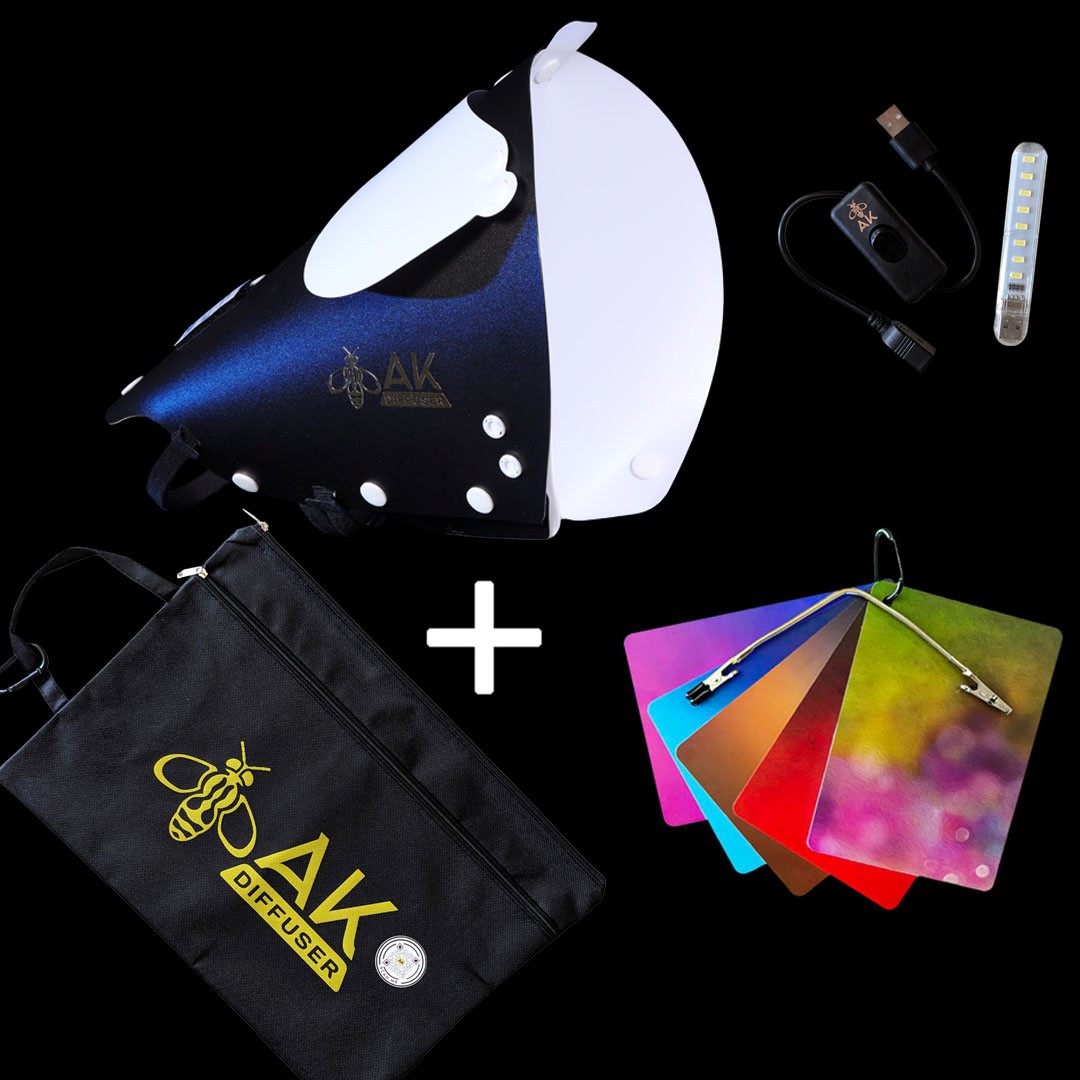 Release Update 2023-02:
Zamir now also offers a custom dual diffuser for the Godox MF12, which are usually attached to the filter ring of the lens.
If you regularly use a Raynox DCR-250 you can clip it into a holder on the diffuser.
Release Update 2023-10:
AK has just released a new range of diffuser models, that are the most optimized version and show a couple differences to the older models.
They do pack a lot flatter now than before.
Also, there is now a variable bouncer, that can be used for both reflecting the top and the bottom light.
A Diffuser set for Canon MT-24Ex and MT-26EX twin flashes has also been added.
You can find an overview with all AK Diffuser setup combinations available, here.
Website: https://akdiffuser.com (using my referral link for your purchase of an AK Diffuser will support me a bit, in keeping up high quality content for this website)
Price: 100-125 USD + shipping
Example photos: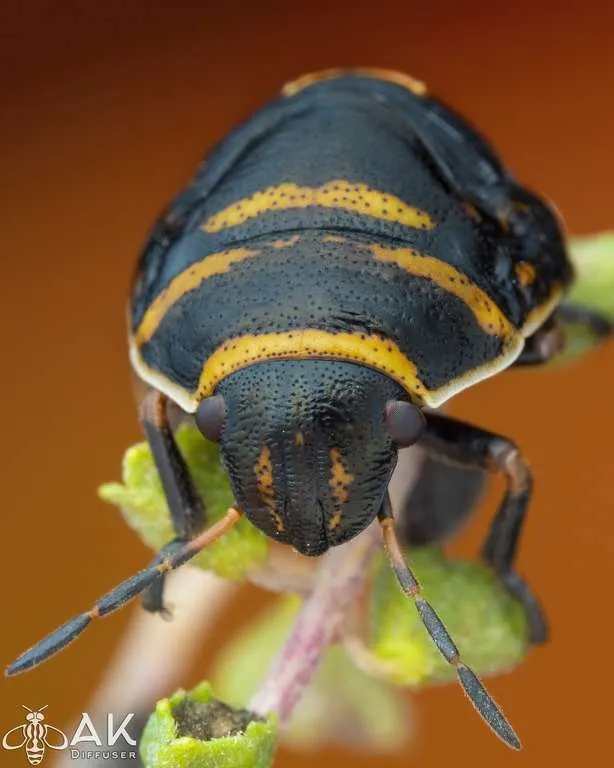 ---

Cygnustech Diffuser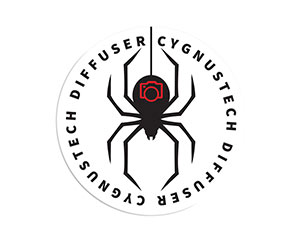 The Cygnustech Diffuser was designed by Brendan James (Australia).
He is a well-known photographer in the macro community and has spent lots of hours and dollars in his 'search for the perfect light', as he states himself.
The Cygnustech diffuser tries to provide the best diffusion while still being compact, portable & easy to setup and use.
Does it deliver on the promises?
It certainly does – with best notes.
If you are looking for a diffuser that folds completely flat and can easily be traveled with, then the Cygnustech diffuser is a great choice. It is attached to the flash by a simple rubber band and gets its stability by the diffusion layer being attached to the front lens element as well by another rubber band.
The diffuser comes in multiple versions: the main version is designed to work best with Micro-four-thirds (Brendan himself being a die-hard OM System disciple) setups.
There is also a bigger variant for DSLR setups or specific lenses (like the LAOWA 15mm wide angle macro).
I own an older version of the Cygnustech – the latest version comes with a focusing light as well and an additional diffusion layer that lets through even more light.
Update 2023-01:
I recently got the latest version of Brendan´s Diffuser, which is a big improvement on its predecessors. It can change the angle in which the light hits the subject and has an upgraded focusing light, which can also act as a strap to attach the diffuser to the flashhead. It also comes with an additional branded rubberband to attach the flash.
Website: https://instagram.com/cygnustech (send an inquiry via direct message) or Email to cygnustechdiffuser[at]gmail.com
Price: starting from 100 AUD (Australian Dollars) + shipping
Example photos: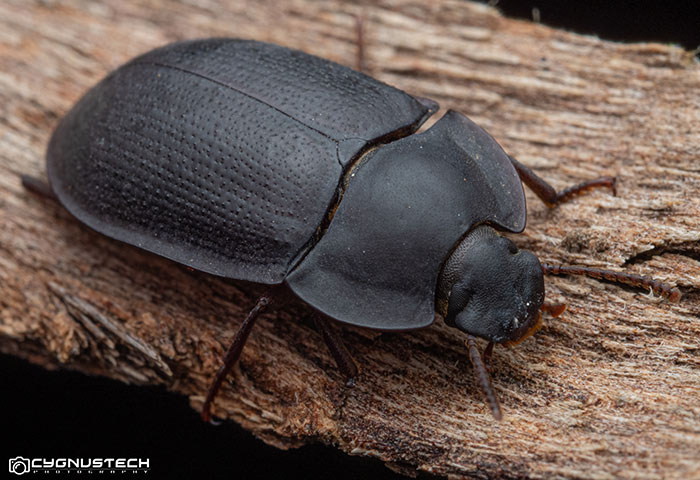 ---

Macro Diffuser by ***** ****
Another diffuser with a innovative twist which i found just recently – particularly designed for a compact OM SYSTEM setup with the M.Zuiko 60mm macro lens.
SOON
---

Popeshield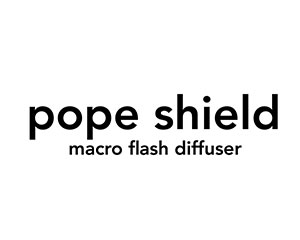 The Popeshield uses a different method to attach the diffuser: it can be screwed directly into the filter thread of the lens.
Its latest version comes with a magnetic 2-part system, so that the diffuser can easily be detached from the filter-thread-holder.
That is brilliant in my opinion – the diffuser is produced in Slovakia by Lukas.
This diffuser is very fast to setup and, with the magnetic system, offers a lot of flexibility.
Different from the other models though, the diffusion layer has to be connected to the filter-ring-adapter (or the magnetic counterpart) with 2 screws, which makes the initial setup a bit more fiddly and time-consuming than the others (speaking about a minute here, max, so it is still not a big deal).
The attachment ring gives a very unique look in reflections in spider´s eyes in particular.
It also does not pack completely flat, once assembled – you would have to unscrew the diffusion layer form the holder.
That would be my only gripe with it, regarding portability.
Personally, i have a quick release buckle on my backpack and secure the Popeshield with it, when i carry it.
If you are using one or more Godox MF12 flashes, this is a great system as it will not interfere with the small flash units.
It is by far the cheapest of all three, regarding the price!
What I did not like so much, in comparison with the other 2 diffusers, is the separately sold 'roof', which is supposed to channel the flash to the front and intensify the light output.
It is too wobbly and bulky for my taste and too unreliable for me in the field.
The white balance also seems to be a bit tricky sometimes, as my photos come out with a bit of a yellow color cast, but that could be easily corrected via white balance (WB) settings or in post.
Website: https://popeshield.com
Price: 30 EUR normal version, 35,90 EUR magnetic version + shipping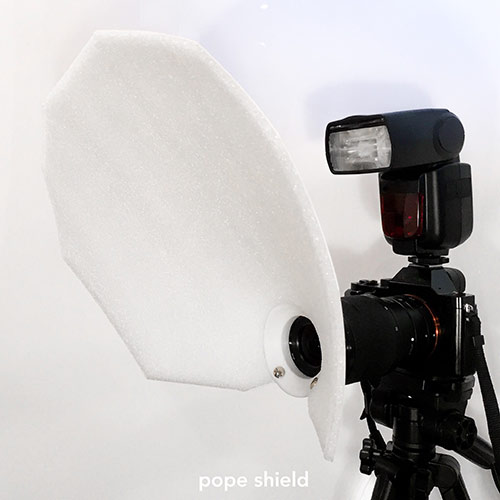 Example photos: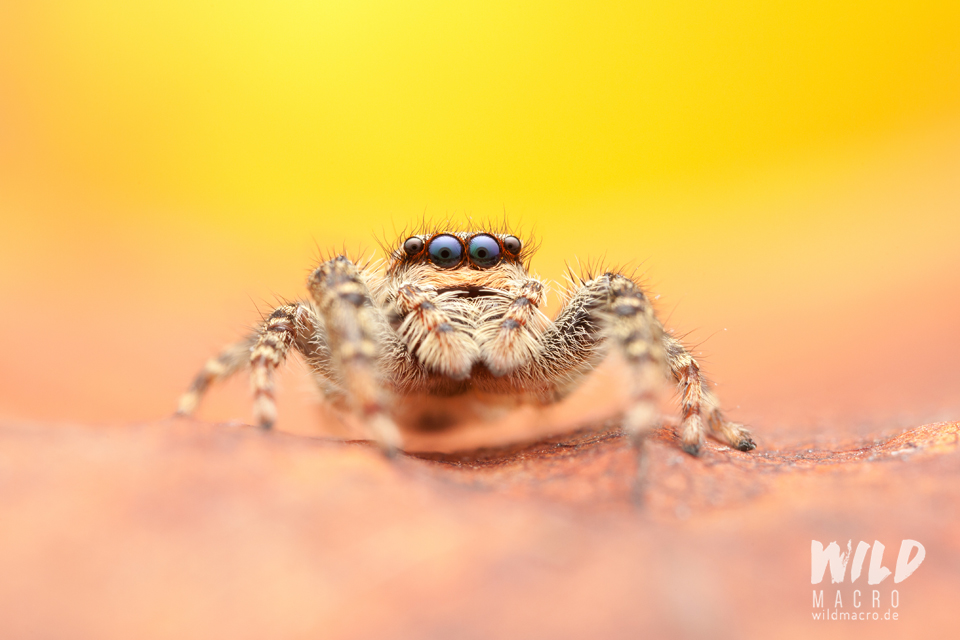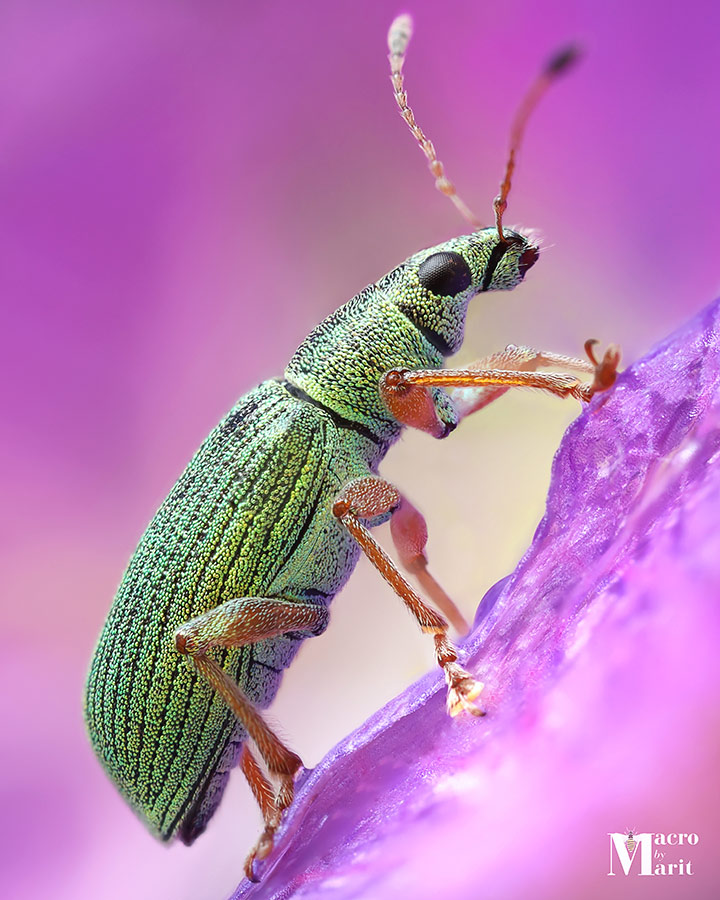 Final thoughts
I own all of these diffusers, some even in different versions.
All have their advantages in specific situations or workflows.
Which one works best for you, depends on what you are looking for and what your personal style and approach look like.
I can only offer inspiration and here is when and why i use the 3 diffusers:
When i travel on short trips and do not have much space to pack my camera and additional gear, both the Cygnustech diffuser and the Popeshield are my favorites as they pack ultra flat (the Popeshield with a bit of extra time).
Since i do not really like the Popeshield roof, I often only take the Cygnustech diffuser with me, as it comes with the reflector as well and offers the best compromise of being compact while offering superb diffusion.
I always have a Popeshield ready in my car, as my ultimate emergency solution.
The diffuser-holder-ring creates an interesting reflection in jumping spider eyes for example – this is definetly unique and can look nice.
If i go on a planned fieldtrip my primary diffuser is the AK, simply because i will leave it on the camera setup all the time and it is stable and offers me the most freedom in my personal workflow.
Regarding the results I think the AK and the Cygnustech are on the same level, with the Cygnustech giving slightly deeper shadows.
Given how expensive photographic equipment can be, I think owning several diffusers is absolutely fine (if you afford it) and increases the versatility of your equipment.
If you ask me, the diffuser is probably the most important ingredient for macro photography with flash.
It will skyrocket image quality immediately.
Quick tip for Diffusers that directly attach to the lens with a rubber band:
Get a step-down ring that is considerably wider than the filter thread, so that the rubber band can not slide off the lens.