03 Jan

Mkapa African Wildlife Awards Exhibition

"Bringing Africa to the World, and the World to Africa" – that is the motto of the "Benjamin Mkapa African Wildlife Photography Awards".

A truly fascinating selection of exceptional photos, presenting the wildlife, landscapes and special moments of Africa's nature.

I am very pleased to see that my photo of a male Hasarius adansoni Jumping spider was selected as HIGHLY HONORED in the category AFRICA's WILDLIFE BACKYARD in the very first annual edition of the awards.
Being one of the few macro photos amongst the many wonderful photos of bigger animals like elephants, big cats, game and many more, I am particularly happy to have the spider photo represent the macro side of african wildlife, which often goes unnoticed.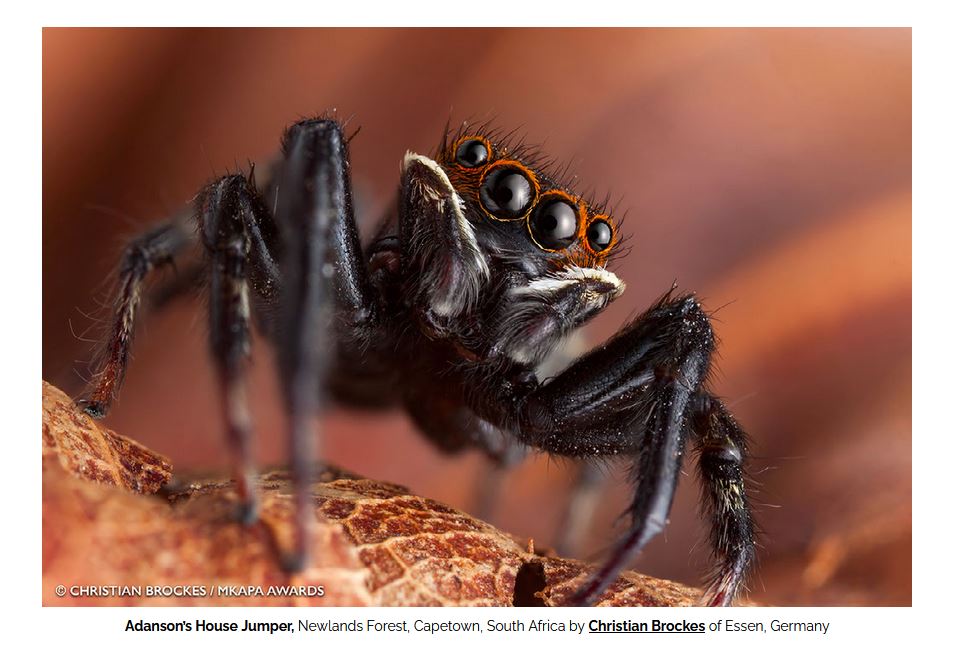 The category Winners and a selection of Highly Honored images and videos were displayed in the inaugural Mkapa Awards Exhibition in Kenya at the Nairobi National Museum from Oct. 28, 2021 – Jan. 2022.
To see all the stunning photos of the 2021 Awards, including the winners of course, please check out the Awards website here.