18 Mar

Is the GODOX V1 the perfect Flash for Macro Photography?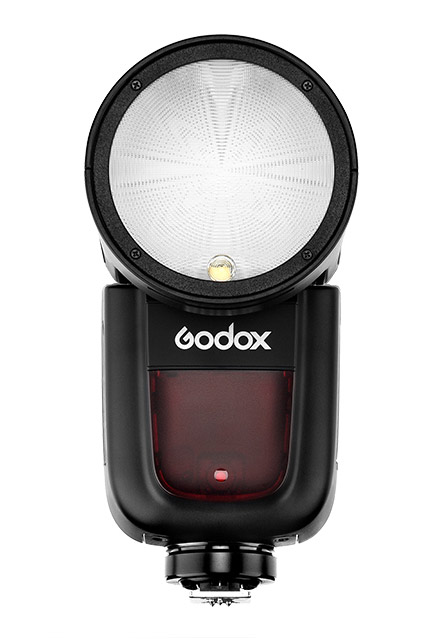 The Use of a speedlite or flash is a substantial element in modern Macro Photography – especially as soon as tiny, live and moving animals are involved.
Not only does the amount of light control how much Depth-of-field can be achieved, but it also helps capturing and freezing motion of fast moving insects and eliminates potential vibrations.
The short duration of a flash from a Speedlite is the most effective tool to guarantee a sharp image, especially when shooting handheld.
In the past 10 years of photographing macro i have tried quite a few different speedlites – both brands and models.
The GODOX V1 is different.
It does have a round flash head, which is unique within the range of speedlites and comes with a lot of other features that make it stand out and superior to the many other brands´ models.
Let us take a look at the GODOX V1 specifications, talk about the Pros and Cons and see why it might just be the perfect Speedlite for Macro Photography.
About GODOX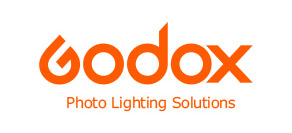 The chinese Company focuses on lighting equipment and solutions. GODOX offers a broad range of studio photography equipment, studio flashes, portable power packs, outdoor flashes, flash accessories, camera flashes and flash control systems (triggers).
Their innovative products are of high quality at a moderate price tag.
With the V series they offer a range of flashes that have some obvious advantages over other brands and models.
Here have written an article on the GODOX V series features here, if you are interested.
The GODOX V1
The GODOX V1 TTL Li-ion Round Head Camera Flash is available for Canon, Nikon, Sony,Fuji, Olympus and Panasonic Cameras (watch for the letters C/N/S/F/O/P in the model version´s name). It does resemble the Profoto A1 a little – but at a much lower price.
While it is primarily aiming at customers that want to achieve softer light for portrait photography, people photography and wedding photography, by incorporating a round flash head known from studio flashes into the speedlite format, some of its core features make it very interesting for macro photographers, too.
If you want to skip the specs you can directly jump to the part where we discuss why the GODOX V1 may be a great Camera Flash for Macro Photography.
The Specs remind me of the GODOX V860ii Speedlite (the updated and improved model V860iii is also available now), which I also own and use, except that the flash head has a different shape obviously. Both models run on a Li-ion battery, which will be of importance later.
The full manual of the V1 can be found here.
Specifications
Battery: Lithium battery 7.2V/2600mAh (removable)
Recycling time: Approx. 0.01 to 1.5 sec
Number of flashes (approx): 480 full power flashes
Flash Colour temperature: 5600K +/-200K
Flash Duration: 1/300s to 1/20000s
Optional external power supply: No
Power: 76Ws
Maximum Guide Number 28m @ 50mm & ISO 100
High speed sync (HSS): Yes
Second-curtain flash sync: Yes
Modelling flash: Yes (fired with camera's depth-of-field preview button)
Modelling lamp: Yes 2W LED continuous light with 10 step adjustable output, colour temperature 3300K
Multi (stroboscopic) flash: Yes
Colour temperature info communication: Yes
Remote shutter release: No
Custom function: 11
Flash settings from camera menus (with compatible cameras only): Yes
External flash exposure sensor (S1, S2): Yes
PC terminal: Yes 2.5mm sync port
USB socket for firmware updates: Yes (USB-C port)
Radio Wireless (RF) 2.4GHz (master & slave)
Godox radio wireless X system
Max. range approx. 100m
Master controls up to 4 groups. (A, B, C & D).
Slave can be set to one of 5 groups (A, B, C, D & E). Dedicated X-series controller needed to fire it.
32 channels with 99 IDs
What makes the GODOX V1 special?
Li-ion Battery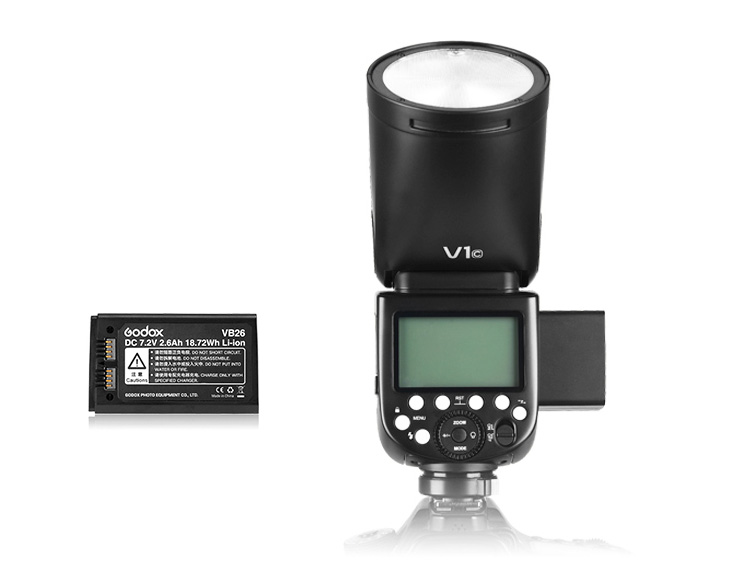 I currently own 10 sets of 4x eneloop batteries for my various speedlites. Keeping the sets seperate, remembering/marking sets as charged/uncharged or fiddling the batteries into the speedlites has definitly cost me some nerves in the past years.
While i am a big fan of these batteries I must admit I do not miss them after i started using the GODOX V Series speedlites: the Li-ion battery that comes with the V1 models makes things so much easier.
Now it is one battery per flash instead of 4, which means faster and easier changing of batteries.
The way the V1 is designed there is no battery cover: the battery itself seals the battery bay.
This means even less steps to change the battery, it can even be changed one-handed.
It also provides a stable and continuous power-output, even superior to the eneloops.
Since I use the V Series models i have never run out of power with my speedlite, not even on a several hour long Macro tour at night.
Plus, just in case, i always have a second Li-ion Battery with me. I can hardly imagine a situation where this would not be enough.
Fun fact: the battery of the brandnew V860iii is interchangeable with the V1.
Modelling Lamp
The V1 has a little modelling lamp (seen in the photos), which produces enough light to get an idea of the lighting situation or, more importantly for Macro photography, can act as a focusing light.
This is important if you are using a DSLR, which will have a dark Viewfinder at closed apertures when using manual lenses. A lot of low to middle range Macro lenses do only come in a manual version.
Magnetic Flash head to adapt accessories
One of the most innovative features of the GODOX V1 is the magnetic rim of the flash head.
There is an Accessory Kit AK-R1 available with 7 accessories and a portable bag to store them in.
The accessories are: 1. Dome Diffuser, 2. Diffuser Plate, 3. Four-wing-Reflector, 4. Bounce Card, 5. Honey Comb, 6. Color Filters, 7. Snoot.
This makes the V1 a versatile and highly portable alternative to Studio Flashes.
The Bounce Card can act like a very small reflector for Macro photography if you add a diffuser around the lens.
It might be a very interesting idea to engineer a dedicated Macro diffuser that works with the magnetic attachment system of the V1 for quick assembly.

Additional features
Another feature I like is the quick-lock to attach the flash to the camera hot shoe. I know there are plenty of people that dislike this mechanism because it might not be as stable as the screwing variant. I, personally, have never had any issues with the quick-lock and like how easy and quick the flash can be attached.

Why the GODOX V1 is a great flash for Macro Photography
The answer to this question is quite simple: it is the sum of its very useful and effective features.
The Li-ion battery is easy and quick to change and offers a lot of continuous power for repeated flashes.
The power output is very stable, very similar to eneloop batteries, but more effective and lasting. It provides perfect power for repeated flashes with a stable output, needed for focus stacking for example.
The recycle rate is higher compared to standard rechargeable battery sets.
Also, having no battery cover is another smart design choice and makes changing the battery so easy.
Being able to adapt accessories, and even diffusers, to the flash head by utilizing its magnetic features is another very interesting option. I did not test yet how stable it is to attach a big custom built macro photography diffuser to the V1 and actually use it in the field, but i sure will in the future.
Depending on the design of your diffuser, the flash head of your speedlite may show in the reflection of a mirroring surface (like a spider´s eye). Having a round flash head may slightly improve the look of that reflection in comparison to a rectangular flash head.
Another of my personal highlights is the modelling lamp of the flash.
This way I do not always need a separate focusing light for my Macro Diffuser.
I can just switch on the modelling lamp, which will give me enough light to focus, even when it is dark/night.
It cannot compete with a dedicated focusing LED light, powered by a separate Powerbank, but it is always great to have that extra solution on board as it is not an external accessory.
The modelling lamp of the latest Godox Flash V860III is even a bit more powerful than the V1´s.
After using the V1 extensively, for me it is one of the, if not the, best Speedlite for Macro photography with Flash.
The before mentioned V860III might be tough competition, but i did not have the opportunity to test it yet. In the end it will probably be a decision between the round and rectangle flash head.
If you are doing other sorts of photography, too, then the V1 is probably the better choice due to its many features and the accessory kit.
Sample Macro Photos of insects and spiders taken with the Godox V1
* Disclaimer: Product photos of the V1 © Godox